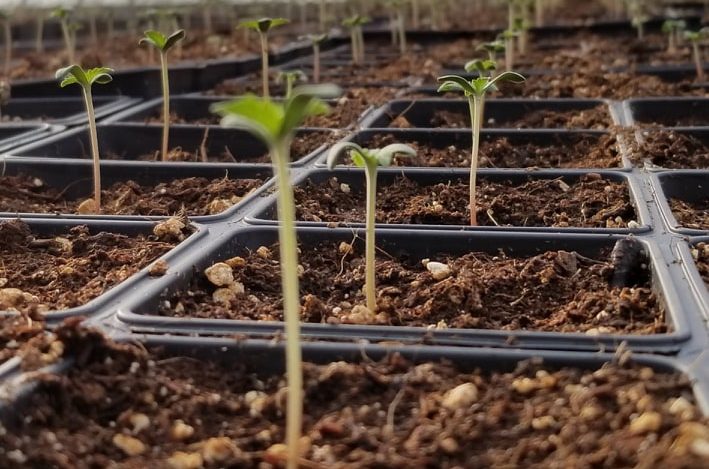 How and Why our Vetting Process finds the best CBD
Not all CBD is created equal. 
Running the largest CBD community online for the last 4 years has really given me a different perspective on the CBD industry. We have people who are buying CBD for their children from a gas station, giving massive doses of THC/CBD from medical marijuana to their pets, or worse, taking a product that says it is CBD –  but is actually dangerous synthetic cannabinoids that have been linked to multiple deaths.  
These problems are mainly faced by users who are in dire need for serious medicine and have no other options – which sickens me. I've seen thousands of posts where people ask
"Is this CBD Safe?"

Users trying to find reliable CBD

 but being led astray by bad CBD companies
After years of seeing users get robbed by shady companies we had to do something. So we started the Vetting Process, we took it upon ourselves to vet which companies are shady or amazing. Our Vetting process  identifies high-end CBD companies, that sell highly effective,  safe, and most importantly, real CBD. Finding a reliable CBD company is not easy, and that is why we took it upon ourselves to help the community.
How our Vetting Process Works
We look for a series of qualities within our vetted companies. To begin:
How do they find us?
We run the largest online CBD community, and as such, CBD companies are constantly using our community. This is how the companies find us. We do not approach companies, we require that they are active within the CBD community and have approached us. This encourages our selection to be high quality customer service/community focused projects. This is very important to us.
Then what?
We require the company to have been in business for at least  6 months. This is to prevent new companies who are just reselling CBD from being vetted. This is important, we want companies who are manufacturing their CBD, so they know exactly what is inside their product.
We provide them with a 55 question long, questionnaire. The questionnaire is very detailed
Some examples of questions are:
Where do you source your CBD?
What steps are taken to keep the medicine safe from degradation?
Go into detail about your extraction process and what solvents are used. What type of purity testing do you use for QA?
Do you have all the permits required by state and county laws, to be in the cannabis industry? Please provide details.
Can you provide passing test results for the following: Microbiological, Aerobic count, coliforms, enterobacteriaceae, E coli count, yeast and mold, pseudomonas, salmonella, Pesticides/carbamates, Heavy metals, organophosphates and a cannabinoid potency test?
Is your manufacturing facility/lab ISO certified? What grade?
Most companies will not actually finish the questionnaire because they cannot provide all these answers/documents. This allows for us to very quickly weed out the bad companies from the great. Almost all companies at this point, request that we do not share their answers, due to the sensitive nature of the questions. They disclose everything about their process to us.
How do you know what your doing?
We have been working within the CBD industry for over 5 years. From medical compliance in Denver, to California CBD production, we have a vast field of experience. This allows for us to recognize the best companies, and weed out the fakes.
After the questionnaire 
We require each company to send us their business documentations. This is where we verify their business is within good standing for their jurisdiction. For example, if a CBD company from Kentucky was to approach us, they could not provide the proper documentation to ship CBD outside of kentucky, since its still illegal there. This allows for us to make sure each company is completely compliant with the laws in their state, location, or country.
We get insurance documentation, marijuana/hemp production documentation, business licenses, and most importantly, ISO certification or lab certification documentation.
Finally
We require each company that has made it to this point in the vetted process, to have  their lab results publicly listed on their website (batch tested, meaning they retest every new batch). This is highly critical. This shows that their product is pure, highly concentrated, within the proper legal limits, and has a mix of terpenes (if it applies). These are all very important for the consumer to know and be able to see. This is why we require ALL vetted company to provide testing results. 
Each company has a unique and special CBD product to offer that is absolutely guaranteed to be safe, effective, and real CBD.
When you combine all the above, the only companies that have passed our extreme vetting process, are high quality CBD providers. This is why our community has used and loved our list of vetted suppliers for over 2 years.
See our vetted companies below!
---